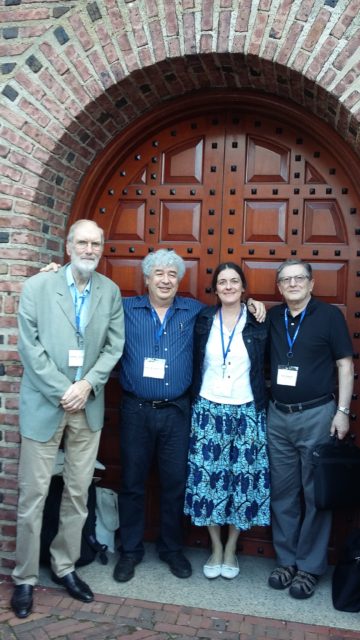 This year, the International Association for Assyriology (IAA) celebrates its fifteenth anniversary!
The Association was founded in July 2003, after the looting of the Iraq Museum at Baghdad, in order to promote the fields of Cuneiform Studies and Near Eastern Archaeology on an international basis and to act as a representative body for these fields in relationship to national, international and private institutions, as well as the general public. Because of the deteriorating situation in the Near East, the IAA published several statements in the past several years about the humanitarian crises and the challenges facing cultural heritage in the region. The IAA has made "a public appeal for the preservation and the protection of the sites, monuments, and museums of Syria and Iraq."
On December 10, 2017, the Iraqi Prime Minister officially declared the total defeat of DAESH in his country, and positive signals are coming from Syria for a possible end of conflict, hopefully in 2018. We will not forget the hundreds of thousands of victims who have fallen during the wars, including some of our colleagues. For these, and for all those alive who lost everything, it is our duty to work altogether for the reconstruction and the preservation of the heritage of the ancient Near East, for our collective and cultural memory.
The IAA is taking part in this vast task. Every year the Association awards four different prizes to encourage and value early career researchers. Recently, we restructured the IAA website in order to address the needs not only of specialists, but also to provide educational content for the general public. In response to concerns raised about the role IAA members play within their own societies, and in the countries in which they work, especially when this involves government officials with whom they are working, the IAA will soon propose some ethical thoughts on how to behave when we work in countries in time of war. Scholars have a unique responsibility to educate the general public and dealers in cultural heritage, about the losses connected to the trafficking in looting material: Education continues to be the best weapon against barbarism.
Cécile Michel, IAA president

January 2018